Zotero Website Overhauled
Notice anything different?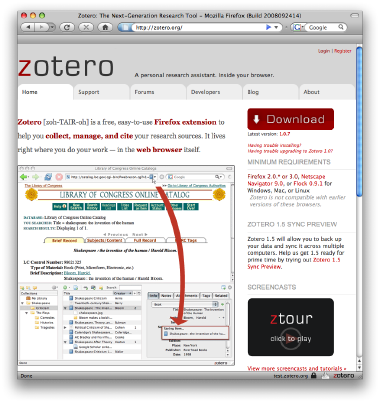 Aside from the addition of "Login" and "Register" links to the upper right corner of the Zotero site, you might not detect many changes. The most visible difference is new unified login functionality to support the site's various functional modules. Users can also now use an OpenID account to authenticate with the Zotero site.
Beneath the surface, the guts have been been entirely reworked. Zotero's web application team, led by Jon Lesser, has created a streamlined new architecture designed to support the vast array of innovative, web-based functionality that we will begin to roll out to users beginning this month. Stay tuned!